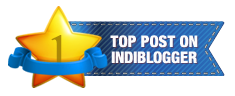 Asim Warsi, VP, Mobile & IT, Samsung India
Lara Dutta Bhupathi
S.K. Kim, Managing Director, Sales, Samsung Electronics, India
She is irresistible. She loves three dress codes - Dazzling White, Charcoal Black and Frosty Gold. She is about to debut in the first week of October, the auspicious week of Dussehra, Vijaydashmi and Durga Puja. She is safe, secured and smartest of all. Samsung unveiled its newest, sexiest, lightest, slimmest, smartest, irresistible and gorgeous Galaxy Alpha.
Irresistible: Looking at the features below, probably you will agree to it. In addition to the features mentioned below you have an extra bouquet of Health Monitor, Heart Rate Monitor, Compatibility with all Samsung Gear Devices.
Color: Samsung Galaxy comes in two colors: White, Black and Gold. All are marvelous, but it depends on an individual's choice and comfort. Lara Dutta was there at the ceremony. Her favorite was golden.
Display: 4.7" HD super AMOLED display is good for all kind of activities you can imagine to perform on a smartphone - messaging, mailing, movie/ video etc. in a 1280 x 720 pixels display.
Size: Samsung has given a new definition to the word 'slim' by providing the slimmest of the galaxy family. Samsung Galaxy Alpha is 6.7 mm thus making it sleek, swift, easy to carry, comfort to grip and place it anywhere, in any pocket without a botheration.
Weight: Imagine the world that used to have a perception of a directly proportional relationship of power with weight and size. The concept has changed with the innovations in technology where such a light weight smartphone with so slim and sleek design is demonstrating tremendous power. 115 grams of smartphone with so much of intense power in it - wonderful and amazing.
Safety: Though it is not water and dust proof as its predecessor Galaxy S but it has some other tremendously impressive features to win the game. It has a premium metal frame that is claimed to ascertain a 'non-bending' fear. The sophistication and strength is the outcome. It is the material technology, size and weight - the combination of all three that ensure its 100% safety from a free fall. The fall on solid surface after getting dropped from a height, or slipping out of the grip, and rapidly travelling towards the hard surface due to Newton's law of gravitational pull, it stays safe after the hit on ground.
Security: Login security is there with finger detection. You have private mode option for apps where the apps will run only with an additional confirmation with a finger swipe, makes it extra protective and secured.
Memory: RAM is 2GB which as per me is fine for a high end smartphone. My dream phone would be 4GB withing same cost range. Internal memory (primary storage) is 32GB - fantastic. For a long time you will not have to bother about your videos and other heavy files. Remember the more storage with more number of important information needs more attention - never be careless in taking the backup of your important information. And it is always good to keep cluttering the unwanted data stored in your phone.
Battery: Ultra power saving mode. Even if the battery is as low as 15%, it can serve you for 24 more hours by automatically going to gray scale mode from color mode thereby running in economy mode. Battery is 1860 mAh, capable to run for stretched hours even in 4G/3G connectivity for consistent delivery and performance.
Network: It supports 4G LTE promising to support 300 mbps of download speed.
Camera: Superbly powered 12 megapixels rear or primary camera and 2.1 megapixels front (or secondary camera) as per me are best of the options. You can't demand more than that in rear and front. And I don't think any other smartphone is able to beat it. Additional technological advancements like shadow free HDR (high dynamic range), face detection and selective focus option make it much stronger. Superb capturing of Panoramic Views.
Operating System: Android 4.4.4 KitKat
Processor: Octa core (Quad 1.8 GHz + Quad 1.3 GHz) - what else you need? Multiprocessing is smart processing where it allocates the processing power at the more demanding app rather than parallel and equal distribution. 8 cores make it a super strong device in terms of performance.